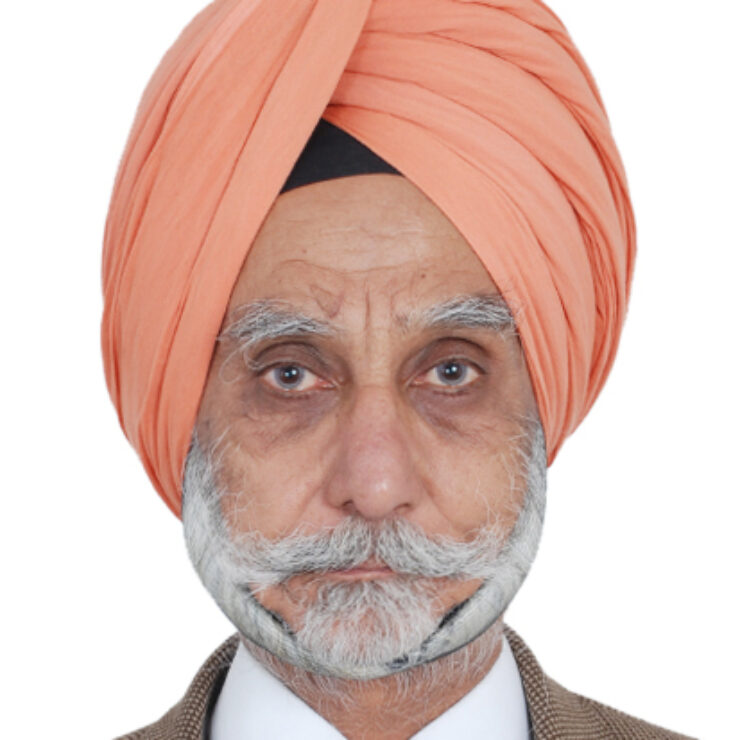 COL.KARAMINDER SINGH (RETD)
Col Karaminder Singh (Retd) was born in to a philanthropist family of Late S. Amar Singh Kamboj, who was (Honored by the State Govt. of Punjab for his exemplary work in the field of social service. With an innate desire to serve the nation, Col Karaminder joined the army in the year 1966. After completing 26 years of glorious service, he took premature retirement with the sole aim of dedicating the rest of his life towards the disabled and needy community. He is involved with the deaf blind, leprosy colony, old age home, and distribution of medicines to poor patients. He is involved in many other such social welfare projects all started and founded by his father. He is now the founder of Patiala school for the blind, Patiala school for the deaf, and Patiala school for the deaf blind. A school which was started by his father with a strength of only 32 children today has a well built infrastructure with a strength of 440 children. In 2015 he received the National Award from the President of India on behalf of Society for Welfare of The Handicapped. Society for The welfare of Handicapped was adjudged as the best NGO of India. Col Karaminder is associated with many government, and non government organizations working for social good and welfare of people with disabilities. His association with Jyothirgamaya dates back to his time in the army with our co founder LT general TPS Brar. Inspired by the work taken up for the blind in Kerala, and his desire to help the blind in other parts of the country, instilled him to join hands with us, and deliver his expertise and vast experience in the field of disability, and organization management.
Col Karaminder Singh is presently associated with the following institutions/trusts:
               Govt. Institutions/ committees
Member, Patiala District PWD Act Implementation committee.

Member, Patiala District Social Welfare Committee.

Member, Patiala District Kidney Transplant committee.

Member, District Handicapped prevention Committee, Patiala.

Member Ex Committee District Child Welfare Council Patiala

Member, District Child welfare council for scholarships
  Charitable and Social Service Organizations
      President             Leprosy Patients Welfare Society.
      President             Sai Birdh Ashram, Village Chaura, Patiala             
     Vice-Chairman    Roop Chand Malhotra Trust (Free medicines in Govt. Hospital).
     Vice-President       Karamyogi Sh Dasondhi Ram Birji memorial Society.
     Gen-Secretary      Patiala Health Foundation USA (Free Ambulance Service).
    Trustee                      Navjivini School of Special Education, Patiala.